Community-Based Collaborative Conservation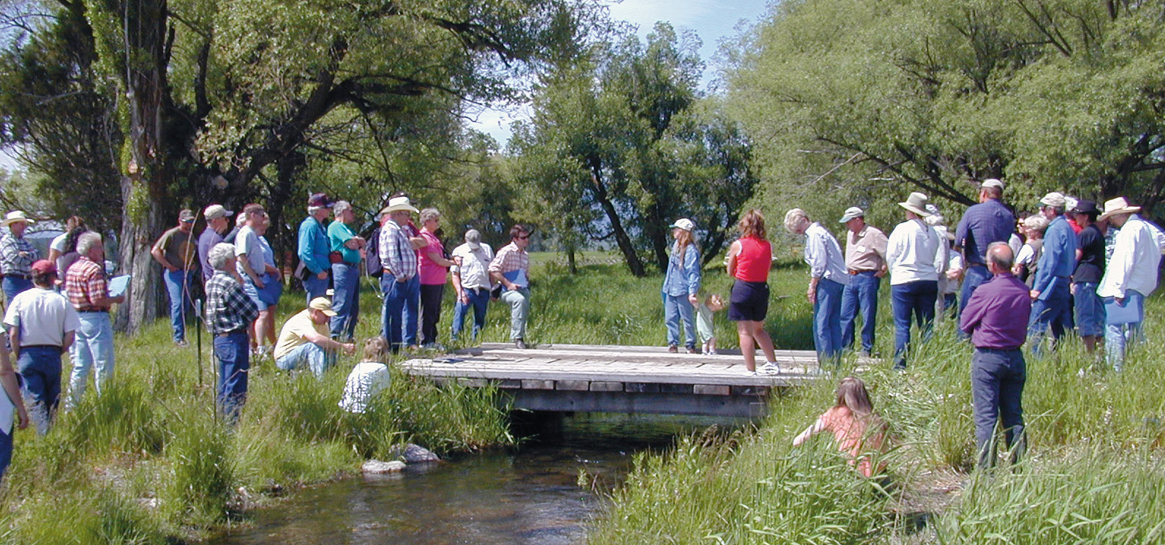 In partnership with the Center for Collaborative Conservation at Colorado State University, the Center designed and facilitated a multi-day workshop to advance community-based collaborative conservation in the seven Rocky Mountain states.
The Rocky Mountain West has long been defined by aridity and a high concentration of federal public land. More recently, the region boasts many of the fastest growing states and communities in the country and represents the most rapidly urbanizing region in America. Several studies conclude that people are moving to the West to enjoy the open spaces, outdoor recreation, and other benefits associated with federal public lands.
In response to the various challenges and opportunities facing the region, civic leaders are stepping forward to convene and facilitate community-based forums to address conservation and other objectives. Community-based collaborative conservation (CBCC) is a public process where multiple stakeholders work together to solve a common problem or achieve a shared objective. These processes are citizen-driven, place-based, multi-stakeholder, and multi-objective. They vary in terms of purpose and spatial scale given that each process is homegrown, tailored to the particular needs and interests of a community, watershed, or ecosystem.
Although CBCC is not a panacea, it is increasingly the forum of first resort for one reason – it works. It leads to more inclusive participation, better information, buy-in among diverse stakeholders, and decisions that are more likely to be implemented. CBCC is often used to generate on-the-ground impacts. It is also used to resolve long-standing conflicts over natural resources, restore and manage public and private forests and rangelands, and create local and regional economic benefits. In addition to solving particular problems, CBCC has also proven to be an effective strategy for communities to adapt and be resilient in the face of new challenges. It builds social, political, and intellectual capital, and this civic currency can then be applied to other issues facing communities, watersheds, and ecosystems.
Although there is no single model for CBCC, there is an emerging community of practice and an evolving set of best practices, resources, and learning opportunities to support these efforts. In response to this growing interest, the Center for Collaborative Conservation conducted a needs assessment in 2016/2017 to assess the capacity of collaborative practitioners to catalyze, enable, and sustain CBCC. The March 2018 workshop built on the findings and conclusions of the needs assessment to create an action plan to build the collaborative capacity of practitioners in the Rocky Mountain region.