Water & Tribes Initiative | Colorado River Basin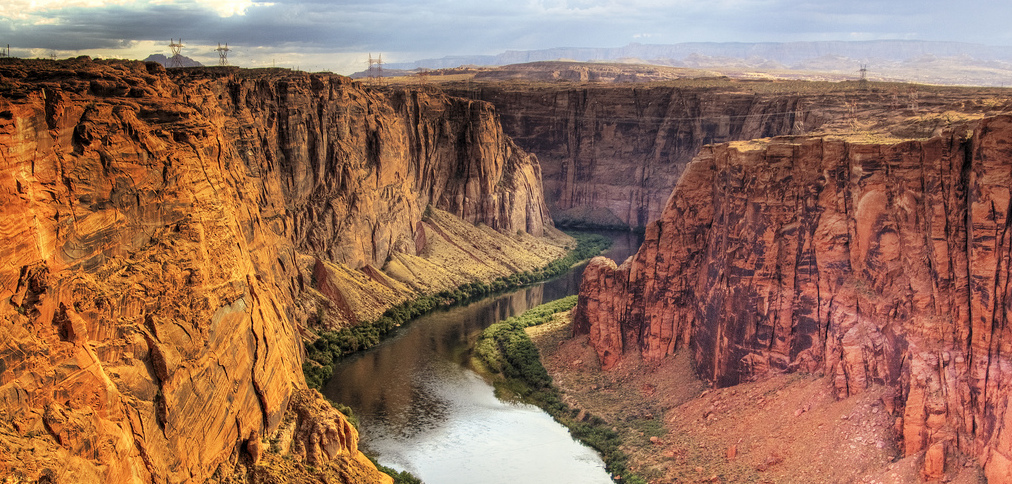 The Colorado River provides water to more than 40 million people in two countries, seven states, and 29 Indian tribes. The demand for water currently exceeds available supply in any given year and is complicated by chronic drought and the uncertainty of impacts from climate change.
The 29 federally recognized tribes in the basin depend on the waters of the Colorado River and its tributaries for a variety of purposes, including cultural and religious activities, domestic, irrigation, commercial, municipal and industrial, power generation, recreation, instream flows, wildlife, and habitat restoration.
These tribes hold legal rights to a significant amount of water, many of which are the most senior in the basin. Combined, the tribes hold rights to roughly 20 percent (or 2.9 million-acre feet) of the water in the Colorado River basin. With the oldest water rights in the basin, the tribes are in a position to play a significant role in balancing water demand and supply and otherwise shaping the future of the region.
Since 2017, the Center has been working with the Babbitt Center for Land and Water Policy, Walton Family Foundation, Ten Tribes Partnership, and many other individuals and groups to enhance tribal capacity and advance sustainable water management in the basin through collaborative decision-making.
The Initiative is guided by a broad-based Leadership Team (see a list of members and their bios below). It is not a decision-making body; does not speak on behalf of tribes, tribal associations, or any other organization or group; and is not an advocate for any particular interest or outcome. It seeks to enhance the capacity of tribes and to advance sustainable water management through collaborative decision-making.
Maps
Policy Briefs
Workshop Summaries & Materials
Other Reports
Read More about Leadership Team Members
Tribal Team Memebers
Bidtah Becker, Navajo Nation
Leland Begay, Ute Mountain Ute
Lorelei Cloud, Southern Ute Tribe
Maria Dadgar, Inter Tribal Council of Arizona
Jason John, Navajo Nation
Nora McDowell, Fort Mojave Indian Tribe
Margaret Vick, Colorado River Indian Tribes
Jay Weiner, Quechan Tribe
Other Team Members
Anne Castle, Getches-Wilkinson Center, University of Colorado
Peter Culp, Culp & Kelly (Mary Kelly, alternate)
Becky Mitchell, Colorado Water Conservation Board
Jason Robison, University of Wyoming, College of Law
Colby Pellegrino, Southern Nevada Water Authority
Tanya Trujillo, Colorado River Sustainability Initiative
Garrit Voggesser, National Wildlife Federation
John Weisheit, Living Rivers
 Ex-officio
Terry Fulp, Bureau of Reclamation (ex-officio)
Julia Guarino, University of Colorado (ex-officio)
Mike Wight, Catena Foundation (ex-officio)
Co-facilitators
Daryl Vigil, Jicarilla Apache Nation, co-facilitator
Matthew McKinney, Center for Natural Resources & Environmental Policy, co-facilitator
Several organizations are supporting the goals, aspirations, and activities of the Water & Tribes Initiative.